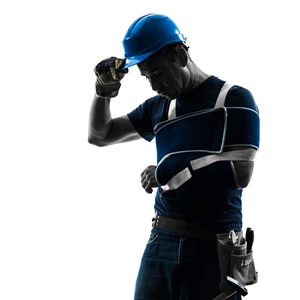 Work related injuries are a large portion of our patient population. We provide comprehensive therapy that includes a patient's individual and work-related goals to return him/her to the highest performance potential. We will also help to reduce the risk of re-injury through proper body mechanics, strengthening, and postural education.
Many of our therapists are also certified in Pre-employment, Job Performance and Return to Work evaluations including Functional Capacity Evaluations.
Functional Capacity Evaluation (FCE)
An FCE is a set of tests, practices and observations that are combined to determine the ability of the evaluated to function in a variety of circumstances, most often employment, in an objective manner. This test helps define what work class an individual is able to safely work. The test is a 1 or 2 day test, each session lasting approximately 4 hours.
Pre-Work Screen's & Return to Work Testing
Each of our clinics work with several different companies throughout Wyoming and Nebraska. The goal of pre-work screens is to ensure that the employee is a safe candidate for the specific job in which they are applying. This testing has also been shown to reduce the prevalence of work place injuries.
We offer return to work testing to ensure the employee is capable of completing their work duties without recurrence of injury. If your company is interested in any of these tests feel free to contact any of our clinics.
Ergonomic Assessment
Our professionally trained staff works closely with an employer, coming to the work place to perform an assessment which ensures the employee will be able to complete work duties efficiently and safely.