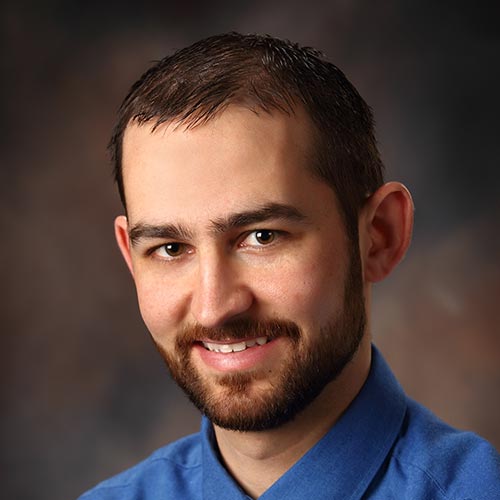 Mike Boulter, DPT, OCS, SFMA
Clinic Supervisor
---
As a native of Casper, it has been a pleasure to return and be a part of our great community once again. Having been fascinated with the human body and its ability to adapt and recover, the field of physical therapy was, is and will continue to be a perfect fit for me. Being able to develop relationships with patients is an amazing opportunity, as is interacting with other medical professionals and being part of a comprehensive team. As an outpatient orthopedic therapist, I have found joy in working with many different people including high-profile athletes, postoperative patients, work-injured patients and the geriatric population.
Education:
A.S. in Life Science Pre-Physical Therapy from Casper College - 2004
B.S. Health and Human Performance with emphasis in exercise science from University of Montana - 2006
Doctorate degree in Physical Therapy from University of Montana - 2009
Certifications/Specialized Training:
Board Certified Orthopedic Clinical Specialist (OCS)
Certified Kinesio Taping Practitioner (CKTP)
Certified Level II Trigger Point Dry Needler
Graston© Technique Certified
Certified Cupping Therapist
Working towards certifications as a:
Certified Strength and Conditioning Specialist (CSCS)
Certified Orthopedic Manual Therapist (COMT)
Professional Society Memberships:
American Physical Therapy Association (APTA) - Orthopedic section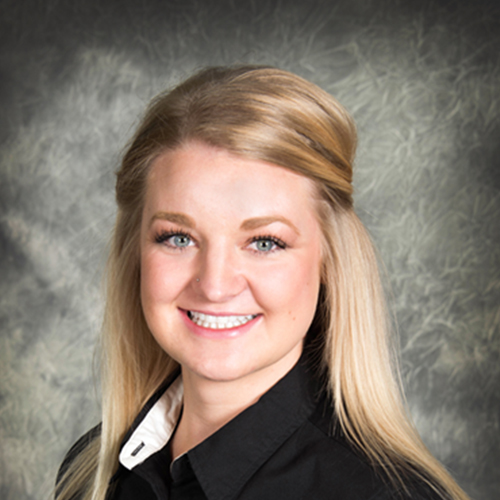 Brooke Chorniak, PTA, SFMA
---
"Physical therapy has been a huge influence on my life and well-being; in high school I had two sports injuries. I joined this field of practice with the outlook to help others resume a quality of living desirable to each individual patient the same way my physical therapists did for me when I was a patient."
Education:
2016 Associates of Applied Science Physical Therapist Assistant; Laramie County Community College
Certification/Specialized Training:
IAOM Manual Therapy of the Lumbar Spine
Kinseio Taping
Manual Therapy Joint Mobilizations for the PTA
Professional Memberships: Wyoming Boards of Physical Therapy
Hometown: Casper, WY
Hobbies: Snowmobiling, camping, cycling, volleyball, fishing and traveling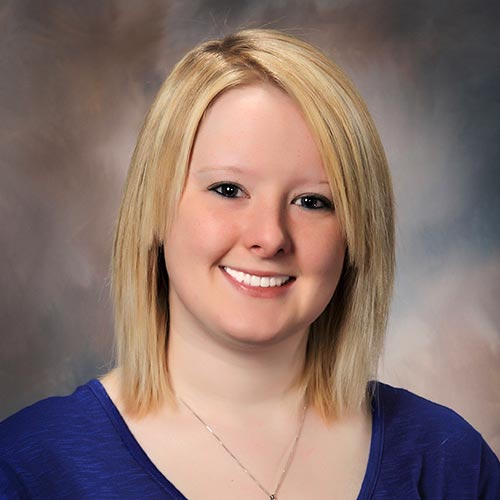 Raychelle Schoner, PTA, CKTP
---
My goal is to help others improve their quality of life, and have the opportunity to enjoy their lives to the fullest. What made me interested in becoming a licensed physical therapist assistant is that it allows me to achieve this goal every day. I love being able to make a difference in our patients lives and recovery.
Education:
2013- Associate of Applied Science- Physical Therapist Assisting Baker College of Muskegon
Certifications/Specialized Training:
Certified Kinesio Taping Practitioner
John F. Barnes Myofascial Release Techniques
Professional Society Memberships:
American Physical Therapy Association and Kinesio Taping Association
Certified Cupping Therapist
Community Involvement:
Member of Paradise Valley Christian Church and volunteer for the Casper Marathon and other community events
Hometown: Big Rapids, Michigan
Family: Married to Matthew Schoner in October 2016
Hobbies: Downhill skiing, motorcycle riding, hiking, home improvement projects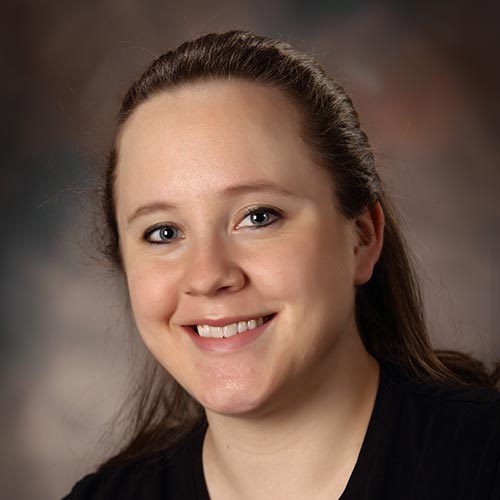 Deidra Nicole Cottenoir, DPT, specializing in pediatric physical therapy
---
I have always been interested in working with children. I wanted to choose a career that would allow me to spend enough time with my patients to be able to develop close relationships with them and their families. I am very dedicated to the pediatric population and loves watching how physical therapy can drastically improve daily function and overall quality of life for the patients and their families.
Education:
B.S. Sports and Exercise, University of Northern Colorado, 2004
Doctor of Physical Therapy, University of St. Augustine for Health Science Institute of Physical Therapy, 2007
Professional Society Memberships:
APTA (American Physical Therapy Association)
APTA Pediatric section
Community Involvement:
Special Olympics Young Athletics Program- training and community events
Various fund raisers and community events to support pediatric conditions, diseases and disorders
Hometown: Riverton, WY
Family: My husband, Terry and children, Michael, Nathan, Lucas.
Hobbies: volleyball, camping, going to the lake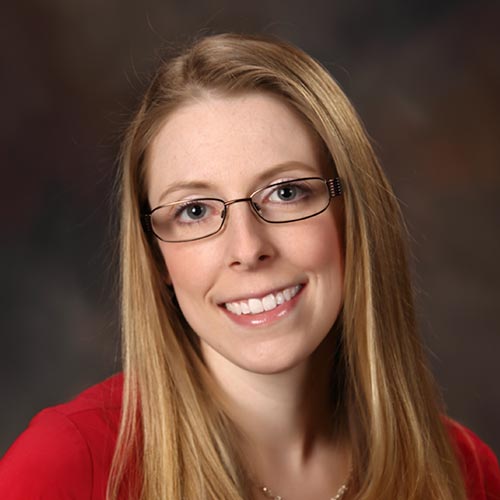 Reagan Scott, MOTR/L, specializing in pediatric occupational therapy
---
I aspired to be an occupational therapist beginning at the age of 13 after attending Expanding Your Horizons. I have been and continue to be very passionate about children and the services I am able to provide for children in the community. I enjoy outpatient pediatrics vs other settings because of the increased interaction I am able to gain with the children and their families. I strive to provide the best occupational therapy in our community and love the perspective children bring into my life.
Education:
2003 – Master's Degree in Occupational Therapy, University of North Dakota
Certifications/Specialized Training:
AOTA area of Emphasis: Pediatrics
Professional Society Memberships:
Community Involvement:
Highland Park Community Church, Special Olympics Young Athletes.
Hometown: Douglas, Wy.
Family: Husband-Justin; Children- Jordynn, Josslyn, Layne
Hobbies: My life is consumed by my children. I enjoy anything I can do with my family including camping, hiking, 4-wheeling, etc. If I had time, I would love to read a good book.
Breanne Johnson, COTA/L
---
I have chosen this career path because I have a true passion for helping people. I have been able to have the mindset of looking for people's abilities and strengths rather than looking at their disability. I want the best possible outcomes for my patients and thrive for independence after therapy.
Education:
2014 – Associates of Applied Science Occupational Therapy Assistant Casper College
Certifications/Specialized Training:
Training in Kinesiotaping to include pediatric techniques
Professional Society Memberships:
Hometown: Kaycee, WY
Family:Husband-Taylor and daughter-Oakley
Hobbies:I enjoy doing anything as long as it is spent with my family! I also love helping on our family ranch and have enjoyed watching my daughter grow up as a little cowgirl.