Big Country Rehabilitation, LLC is located in Lusk and provides a comprehensive outpatient facility, including a fitness center available to the general public. Our clinic offers various services including outpatient and inpatient care as well as in-home care, public school services, early childhood development.
Some of the services we provide include: Orthopedic and sports medicine treatments, spinal cord and extremity joint mobilization, postural re-education, core strengthening, kineso-taping, aquatic and pool therapy, wound care, orthotic fitting and casting, custom extremity splinting, spinal cord and neuro rehab, work harding, functional capacity evaluations, myofascial release, women's health, urinary incontinence training, TMJ evaluations and treatments.
Our Lusk Clinic, is the primary source of physical therapy in Niobrara County and our staff has experience working in the rural Wyoming Country for over 20 years.
Location Details
---
Address:
521 East 10th Street, Lusk, WY 82225
Hours:
Tues, Thurs, & Fri: 8:00AM - 4:00PM
Fax:
307-334-2280
---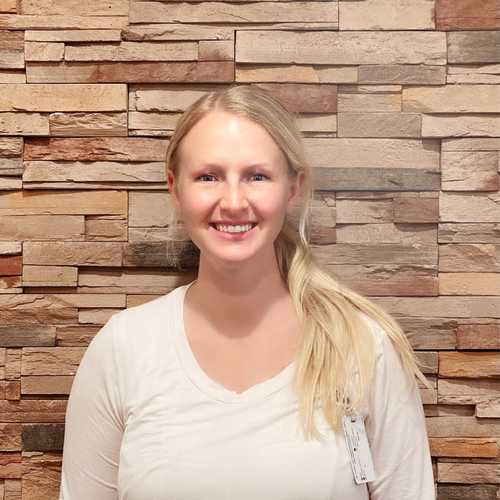 Sarah Boner, DPT, SFMA
Clinic Supervisor
---
I believe in movement as being one of the most powerful tools in healing. I am fascinated in how the body moves and empowering/educating the public on how amazing the human body is. I enjoy learning all there is to know about the body and enjoy helping those in need. I am truly passionate about my profession and strive for excellence and furthering my continuing education to improve my daily practice.
Education:
2012 – Bachelors of Science in Exercise Science – Black Hills State University
2015 – Doctorate of Physical Therapy – University of South Dakota
Professional Society Memberships:
APTA – American Physical Therapy Association
Certifications/Specialized Training:
Vestibular Certification
Intramuscular Therapy (Dry Needling ) – Level 1
SASTM Certification – Sound Assisted Soft Tissue Mobilization
Kinesio Taping
3D Maps Certified
Mostability, by Gary Gray
IAOM lumbar course
IAOM thoracic course
IAOM lower cervical course
Donatelli Shoulder Course
SFMA
Cupping
Hometown: Lead, SD
Family: Fiancé – Scott Boner
Hobbies: Spending time outdoors, working out, and spending time with family & friends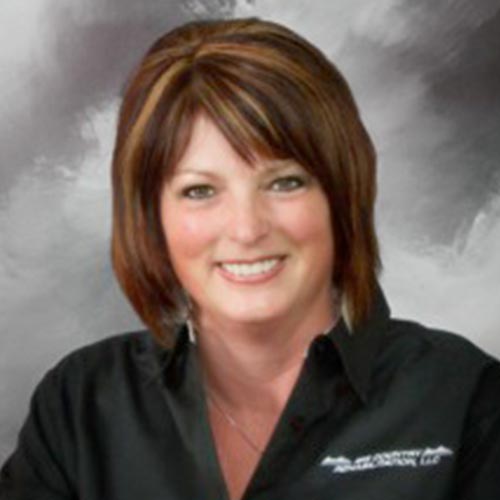 Wanda Fieldcamp, PTA, LMT, SFMA
---
I feel everyone has an influence in the lives that they touch each day. This can have a positive or negative effect. I have always strived to have positive influences in the lives of people I touch. Being a physical therapist assistant gives me an opportunity to attempt to improve people's quality of life. I enjoy having the privilege of being invited into people's lives including their health, wellness, and recovery. It is pretty simple, I love people and I want to help them.
Education:
2008 - Foundation courses - Eastern Wyoming College, Torrington, WY
2010 - PTA associates of applied degree - San Juan College, Farmington, NM
Fall River School of Massage, Fredonia, KS, certification for G.U.T. Practitioner, education in clinical massage. -This stands for Goetzle Unique Therapies Practitioner. This person developed her own techniques based on lifelong education rounded by the accumulative therapies of Physical Therapists, Osteopaths, Chiropractors, and massage therapists. The techniques I learned have given me an advantage in soft tissue techniques.
Professional Massage Education - Myotherapy Institute Research Center, Salt Lake City, UT, School of Massage
Professional Society Memberships:
AMTA – American Massage Therapy Association
NCBTMB – National Certification Board for Therapeutic Massage & Bodywork
American Physical Therapy Association
Wyoming Physical Therapy Association
Certifications/Specialized Training:
Practical Blood Flow Restriction
American Red Cross
Certified Aroma Therapist
Certified Lifeguard
Graston Technique
Gray Institute: Applied Functional Science
IAOM: Lower Cervical, Upper Cervical and Headache, Thoracic Outlet Syndrome and Cervicothoracic Junction, Pelvic Dysfunction
Kinesio Taping Certification
Muscle Energy Techniques for the Spine, Pelvic Girdle and Ribs
NCBTMB National Certification in Therapeutic Massage and Body Work
Rehab Education: Unlocking the Mysteries of the Wrist
Skin and Wound Care Management
Spinning Beyond the Basics Vestibular Rehab
Utah License for Massage Therapy
IOAM Elbow course
Hometown: Douglas, WY
Family: Husband – Rick Fieldcamp, 3 Grown Children, 4 Grandchildren
Hobbies: Being outdoors, Hunting, hiking, cycling, building (home construction), quilting, wine making, and culinary arts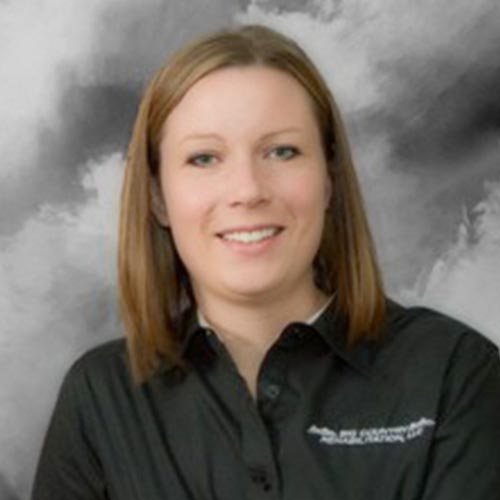 Kelsey Nelson, OTR/L
---
"Treat the patient as a whole, not just the hole in the patient."
Education:
2009 – Masters Degree – University of North Dakota
Professional Society Memberships:
WYOTA – Wyoming Occupational Therapist Association
AOTA – American Occupational Therapist Association
Certifications/Specialized Training:
Vestibular Certification
CPP
DOT Physical & Drug Testing Certified
First Aid
Graston Technique
Kinesiotape
Lifeguarding
NBCOT
Swallowing Evaluations
Vestibular
IOAM Elbow course
Community Involvement:
Advocare: helping the community become healthier through supplementation and clean eating
Hometown: Casper, WY
Family: Husband – Jeremy, Daughter – Kaydence, Son - Jarrett
Hobbies: Running, strength training, and playing with my kids
Services Offered
---
Arthritis Pain
Back Pain
Back School Presentations
Balance and Vestibular Rehab
Biofeedback
Biomechanical Gait Analysis
Body Mechanics Training
Chronic Pain
Cognitive Evaluations & Treatment
Custom Foot Orthotics
Custom Splinting
Driving Evaluations
Ergonomic & Worksite Evaluations
Fine Motor Dexterity
Hand Therapy
Headache
Kinesio taping
Myofacial Techniques
Neck Pain
Oral Motor Control
Orthotic Fabrication
Pool Therapy
Pre/Post Surgical Rehab
Return to Sport Exercise Programs
Self-Care Skills
Sensory Integration
SFMA - Selective Functional Movement Assessment
Stroke Rehabilitation
Swallow Evaluations
Swallow Strengthening
Tendonitis
TMJ
Torticollis
Vestibular Rehabilitation
Work Hardening/Conditioning
Worksaver Certified Work Physicals